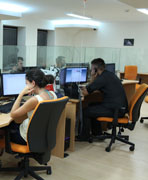 Sales
We have organised our sales network in order to provide our customers with effective help in choosing the right solution to their particular problem.
Our agents, located in Italy, receive full technical training to enable them to quickly understand your requirements and suggest the many solutions which Cerini can offer.
So far, we have striven with all our might to satisfy our customers, in the future we intend to excel ourselves.